---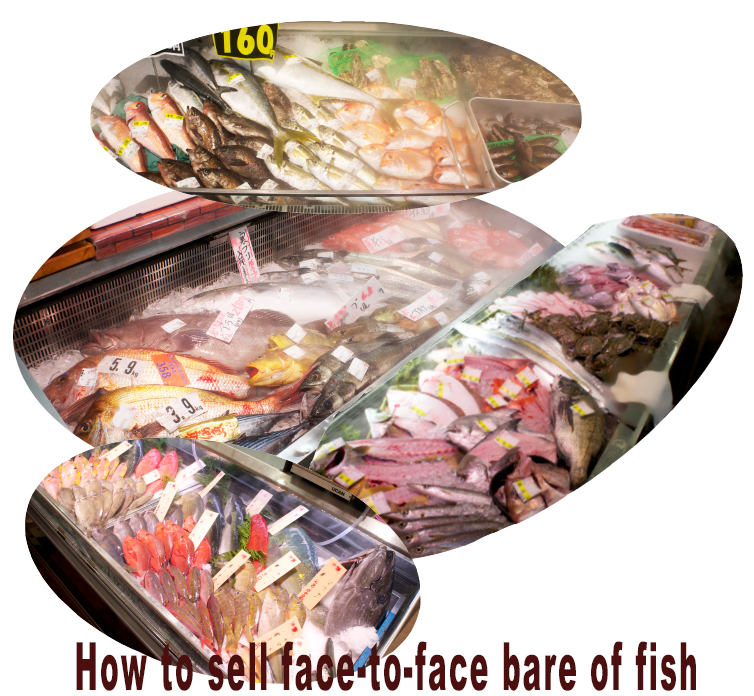 Recommended raw fish face-to-face naked selling
---

Four Intro image, any author is a situation of "raw fish face-to-face naked selling" of separate companies that consulting the fisheries sector.
For any store that naked sell raw fish, this is not at special events, in routinely face sales floor rich assortment of raw fish is routinely deployed.
Of course, as can be inferred from this situation, sales ratio in the fisheries sector of product groups, such as fillets, sashimi, sushi derived from raw fish and raw fish is very high. And can say in common to each store is "generally Guest rating is high, the numbers also very well" is that it's.
These each store is also difference area you have the location, company size from annual sales of 70 billion in dozens store total, there is a big difference between three billion little over one store. Of course, since each is a different company, thinking and we aim direction is also not the same, there is a big difference in quality levels and technical training of the employee.
Major feature that is common to there is that you are "conducted face-to-face naked selling of raw fish as robust pillar of fish department", if you can even dared to forgive the expression, leadership consultant also is What I own the same person .
I have led the fisheries department of these companies as consultants, that in this way favorable fish department you are continuing the numerals that he "Only steady because there is strength of raw fish face-to-face naked selling" a, recently I feel strongly.
---

In beginning of this past FISH FOOD TIMES January 2011 issue (‡'85), Upon guidance for this year fisheries department, "fish department, the face-to-face sales ..." a sentence that, I had wrote.
At this time, I had been led in the summary of the statement to the conclusion that "face-to-face selling golden rule".
This sentence is surprisingly seems to have created a sensation, stone that I threw spreads as national ripples, it was supposed to be noticeable various movements on face-to-face selling a fish department of then national as an opportunity this time .
Also, was the time attention to this sentence is not only super officials, it remained also the editor of the eye of the monthly magazine that supports the industry as a theoretical support of food supermarket industry "food commercial." And, I will be at the request of the ContributeBlog from the editor, was supposed to be writing under the title "cooking service enhancements and round fish face-to-face selling" in food commercial September 2012 issue.
Then, one after another "company to introduce a face-to-face naked selling of raw fish" is one after another in the supermarket companies nationwide, Summit store or life store is introduced this as a centerpiece of the fish department renovated and new stores open, as a weapon to differentiate the competitors it than is became until position.
Among them, 2014 performance of life store fisheries sector are like extremely strong, the strong factors "to enhance the dispersion sale of round fish, fish species expansion, face-to-face sales enhancement" is that that it is, fisheries industry professional daily it had been written as an article in the harbor newspaper issue October 10, 2014 of the paper.
Why life store fisheries sector has become this way as well. It that technique in the past of the average pack sales in fish department has been considered a efficient, life store there is the aspect of "Customer is considerably away from the needs of desire and want a way to fish products" to the notice, I have seen that he was able to perform well the conversion of direction as later company.
---

Although would be content with some overlap of the sentence published four years ago, to try to touch again to the problem of fish department is structurally suffer and ....
First place that supermarket fish department seems like historically certain from the fact that you've been progress in parallel to form a pack sales method, also the side to "be arranged a packed fish work" has been thought to in a sense . The results have been through such a history, in the worst case of fisheries sector workplace is finished out the goods in a hurry and flopping by noon, it's that the work of the afternoon is that in order to proceed reasonably merchandise display of the next day in the morning the next day worth of issues a seminal to the "charged work" in nominal terms, the evening in the back burner that you sell the goods as seller of retail even at the time of peak, and priority to the charge of in the workplace, as if the production fish department that the work styles, such as the work also was not uncommon.
How this "were charged business" is a technique that has been carried out as a matter of course in the meat department from the old days. This is because will be lined with most of the goods from the day following the morning of stage if doing firmly set-up before that were charged within the previous day. And meat department is than have enjoyed the benefits that it is difficult to cause the chance loss during opening.
I think the success technique in meat department, by someone somewhere in time to sometimes brought to the fish department, and he "decline of fish department" began from it.
Goods in the meat department, you can basically finely expand the three items of bovine pig, chicken in hundreds of ones SKU, may be do to the Product of various cooking uses. So customer is not necessary to obtain a much more detailed description even products that are pre-packed, so he is not a big problem, it would be what if the fish.
Rather than the few level of 3 items in the case of fish department, enough 100 items as in the whole item (fish species) is common, able to handle the fish of about a minimum of 30 items just raw fish is the not uncommon.
Moreover, speaking and how they are made to the product divided into different food uses like meat, is not the case for fish, to maintain the "round fish original appearance", not the cooking "products "are lined as a matter of course.
Products of meat would do been completed if you put in a frying pan or pot with only preparation of simple dishes only put a seasoned back home buying customers. But what about products that are arranged in fish department, usually of the goods that has requested high very hurdle the "cooking of fish" in unabashedly for our customers, which remains entering to a lot more can not be counted in the fish department pack to see the side-by-side in the state also is not a uncommon sight.
So if I think I want to solve such a problem of fish department, it is he may be deployed all the items as meat department as 100% SKU goods. However, if an attempt is made to allow such reckless unfortunately "vast sales floor space and lots of cooking work personnel, and a lot of work time" is required
This means that fish products, to increase the satisfaction meet customer diverse needs by deploying a number of SKU one of the few items as meat is not able to even want to performed to the characteristics of the fish.
Fish products is not possible to increase sales as long as you a imitate of meat department. At the same time fundamental properties fish itself has is a benefit, without negative aspects which are also present as disadvantage the contrary from the beginning, there is a need for a flexible concept that will leverage while flexibly accept.
---

Japanese well as become hundreds and fish count up eat normally. The fact that is these are commercialized by all cooking not it to be very thought that it that the assortment to can meet the customer demands it as described above. Now, speaking of whether to respond as much as possible to the "customers of different needs" may be What must I do, actually method called "face-to-face naked selling of raw fish" which has been considered as the previous era approach to this is, very reasonable it is the emerge as a sales technique.
If I am allowed to say with a notice that extreme argument, it is of good if on display by the method of "tossed throw" in the space to sell naked morning stocking was raw fish the fish department of the day. And every one of them of the display has been fish, two dismantling three sheets dismantling fillets rather than the service level that, it is to solve and also including such as sashimi meet 100% to every demand of our customers.
But of course, the that respond to "all demands" of customers to is that impossible. However, any restrictions will come out, but "it will be dismantled in three pieces, not until the removal of the skin," this in a conventional manner it is useless in cold words such as. That customers want actually performed, it is important that it not be a "Customer true feelings service levels, such as reject needs" to give priority to their convenience.
As in the Intro image, considered difficult because it is necessary time and effort to not also operated much sales of face-to-face sales floor align on good raw fish freshness, and on the premise that idea, rather than the aggressive policy a thing called face-to-face selling not captured only with nuisance people of backward is actually present.
One of the reasons that employees of the store field is likes to recuse such as cooking requests from customers, is of such because to "interfere with the progress of the work" of their own. Its underlie idea is because there is a feeling that you want to prioritize the progress of their work than the customer needs to be like this attitude.
Background that would born such thinking is, "When I was doing various things extraneous, can not be very achieve its goal" to achieve the target value of the efficiency of the company, such as that productivity a person earn seek employees that lack of margin also is are you glimpses.
If the company is hunt down the people who work in the field by the number, such as productivity, you should be prepared that the service level will continue to steadily decline to customers. However, it remains can not do anything understood as field eyes that, he is also insensitive to forcibly impose company in eyes from above the goal of contradiction that "improving efficiency and service."
Indefinitely Until now of "efficiency and rationalization and labor-saving" Super each company has been emphasis in the history of ideas, such as still even when I dragged and slurping, service level of fish department is nothing unchanged in good direction, Fisheries raising the department of sales is the conceivable to increasingly stringent.
In order to go to overcome this, what there like it capable of listening directly to your needs as a raw voice "raw fish face-to-face sales floor" is important. And if we established a system such as that meet customer needs and take advantage of this very well, it ought to be accepted by the customers as the best service.
The higher the service level is higher "face-to-face naked selling of raw fish" is issued a presence by increasing the value, and led the presence of such fish department more and more in attracting customers to the store, and its store to thriving shop possibility will be increased.
---

That the fish you want to display in such raw fish face-to-face sales floor, there anywhere such as the masses specific blue fish and squids, moreover, is only really arranging only to "sell likely fish" be able to get most of its charm not, it is difficult to attract customers with fish assortment.
"There is no interesting fish that you have seen in others there, fish amaze with its strange shape, fish that do not fit in the tray is too large, that can not buy very in the usual sense is so expensive longing of fish, live because if that still does not stop the movement live fish "... etc., etc. necessarily that can not be calculated that only face-to-face sales floor is to sell off easy fish, he always must make an effort to assortment.
This is a very important factor for face-to-face sales floor is that "necessarily selling effort to assortment fish that can not be calculated." With this seemingly is that "unreasonable effort goal", lead to attractive assortment, such as sashimi, fillets, fish shop sushi as the ripple effect, he continue to improve the attractiveness of the whole fish department.
It is this sale style, fish sales floors is so a "royal road" to walk Imposing.
But this thing is also reality that not get to understand easily nowadays. For example, the author mentions among the sentence that was written on January 15, published in the monthly magazine "Food Commercial" February 2015, in these days of fish sales floors, "there is no knowledge of the fish, do not know the taste of fish, and fish I do not know the cooking method, and it is not to study to do not know anything about fish ... ", because the employees are selling the fish that, that charming raw fish face-to-face sales floor as ideal such as those described above the is the no so easy to implement likely.
About this crisis situation, in within the FISH FOOD TIMES September 2012 issue (‡'105) shad Itotukuri sashimi, I had warned as described below.
Saury is that of the called horse mackerel, mackerel, sardines, squid, and the inclusion of the Five Great fish species. Fish sales floors is including this Great fish species plus local fish and luxury fish, some 15 items, round fish assortment of fish sales floors has the opinion that enough.
Really ... I wonder so. No, no, it ... it will not be the case.
Seller itself is not very well known that other than the basic fish species, because the appropriate sales methods do not know, and assortment a lot of round fish, afraid to decrease lead benefit in reduction and disposal, of a variety of fish to convey a variety of taste to our customers, and because they flinch at the weak attitude, I wonder if not than has been increasingly steadily decreased scene that eat the fish in the Japanese home.
The view that the Japanese no longer eat the fish as "event", it describes as "afterthought", it can not only bet "coping therapy". It captures the movement of people that are no longer eating fish as a trend, just being swayed by measures to adapt to the trend, fundamentally fish sales floors is not know is what should be, can not be constructive proposals for the future .
The there is no fundamental "it should be logical" is the first place it's a problem.
iOmitted halfwayj
A cheap and delicious cuisine also simple saury, big It's a needless to say to customers welcome, saury without seller side is struggling to work basis, also can effortless business, is positioned as one of the Five Great fish species he like reason.
Horse mackerel, mackerel, sardines, squid applies, in other Five Great fish species also the common denominator of all that, it seems true fish that the interests of the seller side and the buyer side is match's presence that Five Great fish species.
Rather than a fish has been shunned is your buyer side of shad, on the grounds that the seller side, "it does not fit to work efficient computation" is a truth that has been treated lightly. In other words the customer is not only fish that shad that deviates from Five Great fish species, he is narrowed the width of the selection that eat other wide variety of tasty fish.
Even if you have a feeling that I want to also eat fish other than Five Great fish species if there is a delicious fish is cheaper, if to be discarded by cutting it in one word with the seller side "not efficient", this means that have been proud of the fish-eating culture for Japan, exactly are those of "tragedy", such reality is be said that it is one side that is causing the "fish away."
This time it had lamented as this, your avid reader that us read each and every every issue the FISH FOOD TIMES at such a point would not be in such a non-study of people. It is speculated that it would be studying avid fish parties are adhering to perhaps learn through a variety of opportunities attitude.
For fish of knowledge absorption, involved in work in the study dedication of more competitive person, to your readers that have been demonstrated a high capacity than anyone else, let me know the one scoop information below.
---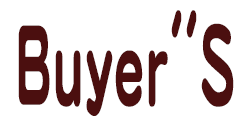 It is the information of "How to order the fish of direct marketing in the smartphone" In a nutshell.
The fishing port locality information nationwide sent by the smartphone site, and tied the contract fishermen and commercial stockists of locality in the smartphone, and is a mechanism to complete the mechanism of delivery arrangement and payment settlement associated with the purchase of fish by Buyer ''S . This will be in earnest starting from January 2015, but for now so still start stage, delivery possible areas are limited only to the Tokyo metropolitan area, delivery area will be expanded to the future is to successively nationwide .
At present, it is unfortunate that people like this are located in other than the Tokyo Metropolitan Government is unable to take advantage of this mechanism. But I want you to now wait for a while because should the timing of future coming. On the other hand, I would be seen if it is possible to access the demo screen of this Buyer ''S smartphone site, actually is the article of FISH FOOD TIMES has been reproduced part in this.
11 times in the pages that were published in the past (in January now) is, already has been reproduced in smartphone site of Buyer ''S, it is scheduled to be increased the number of reproduced little by little from time to time in the future.
To became that way, because the Buyer ''S site Operating Officer gave me liked the article contents of FISH FOOD TIMES. Until now the concept and content that I've noted in the FISH FOOD TIMES, seems to be consistent with the direction that is oriented in the "Buyer ''S" site, in response to the offer of like to reprint this, it's a circumstances that I was accepted to be reproduced as smartphone version dedicated rather than FISH FOOD TIMES PC version.
Future Japanese fish department is "raw fish is deplorable thought such enough Some 15 types of fish department" not been poisoned, in order to fish department to regain the way it should be originally, again I must change the procurement stage is its original because there is a feeling that can not go changing the "raw fish assortment environment", and though it is powerless as FISH FOOD TIMES in order to promote strongly the change, it was decided to cheer the Buyer ''S from the side .
Buyer ''S site has already passed about three years as a PC version, a result that has been repeated a variety of experience in the meantime, and I hear that newly was reinvented as a smartphone version of this time, was the re-starting. So various know-how that we have accumulated among the three years of trial and error also seems to have been newly fully utilized as a smartphone version.
This smartphone Mitsuiwa which operates the site Co., Ltd. is an IT company that proud of company history of '50, so have it a lot some credit not to emerging companies everywhere, and do not need to worry as deceived can assert.
This year I was inrush from FISH FOOD TIMES issue in 12th year. And it is seems to be favorable impact FISH FOOD TIMES English version, which started from 2013, Web analysis software Piwik is According to access data that was automatically calculated, became overseas readers also extends to 22 countries recently. Since performing the author home renovation that is beyond the old '50 than in January, FISH FOOD TIMES by line with the this is also a plan to perform the "Webpage12 year renovation."
FISH FOOD TIMES, the 2015 is also a much more is taken to go scheduled to interesting content of articles about fish, I would like your reading, everyone else in the future.
---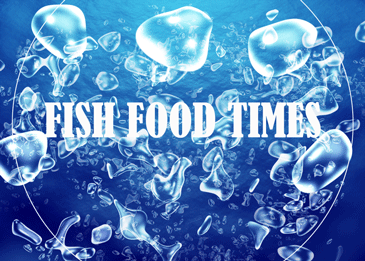 Date of updating
Jan.1, 2015
---

---
Food commerce contribution sentence
Food commerce contribution sentence (foregoing volume)
---
An opinion and the communication are to
info@fish food times
---